Back
Hardware
Hardware of the instrument consists of the bridge, tuners, ferrulles, knobs, mini switches, pickguard, all screws and strings.
Standard colors of hardware are chrome, silver, black or gold. It is also possible to use Ruthenium / Cosmo black (dark, almost black chrome) or nickel finishing.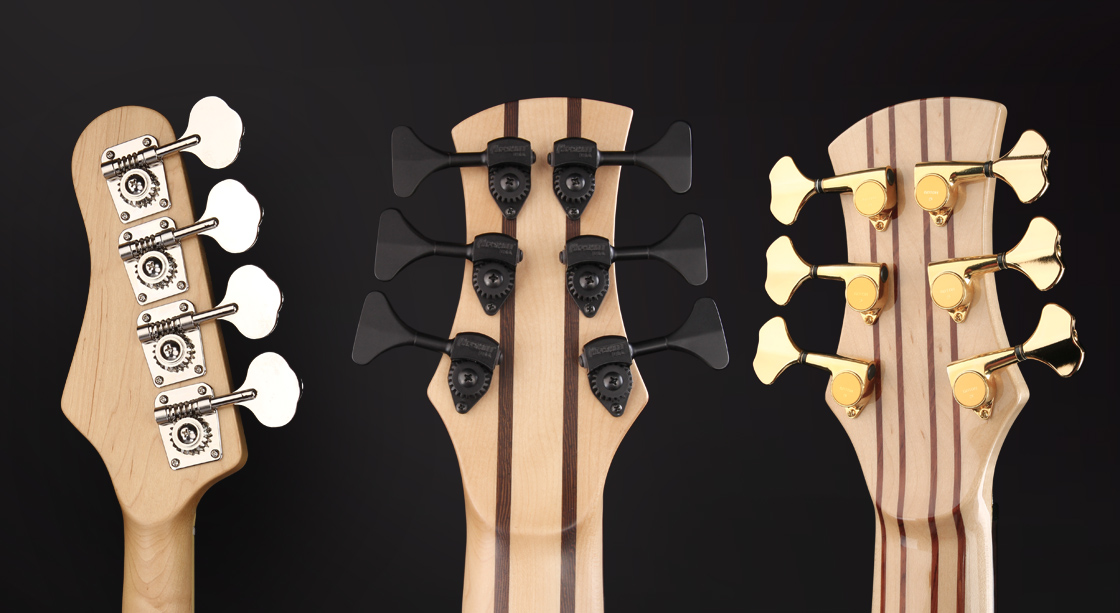 AV Basses are standardly equipped with the Hipshot or Gotoh hardware.
The sound of the instruments is to some extent influenced by the material of the bridge. It could be aluminum, brass, steel or wood.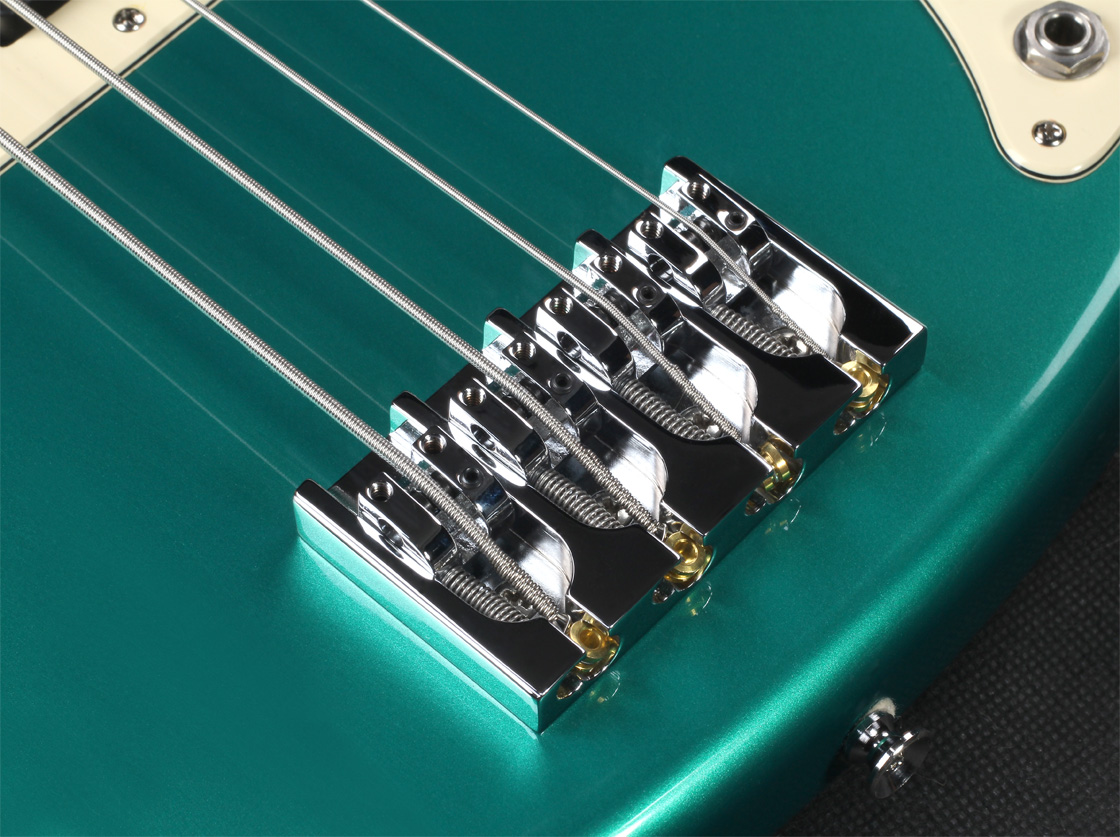 Brass or bronze bridge produces deep sustain, while aluminium or steel add more detailed higher frequencies to the sound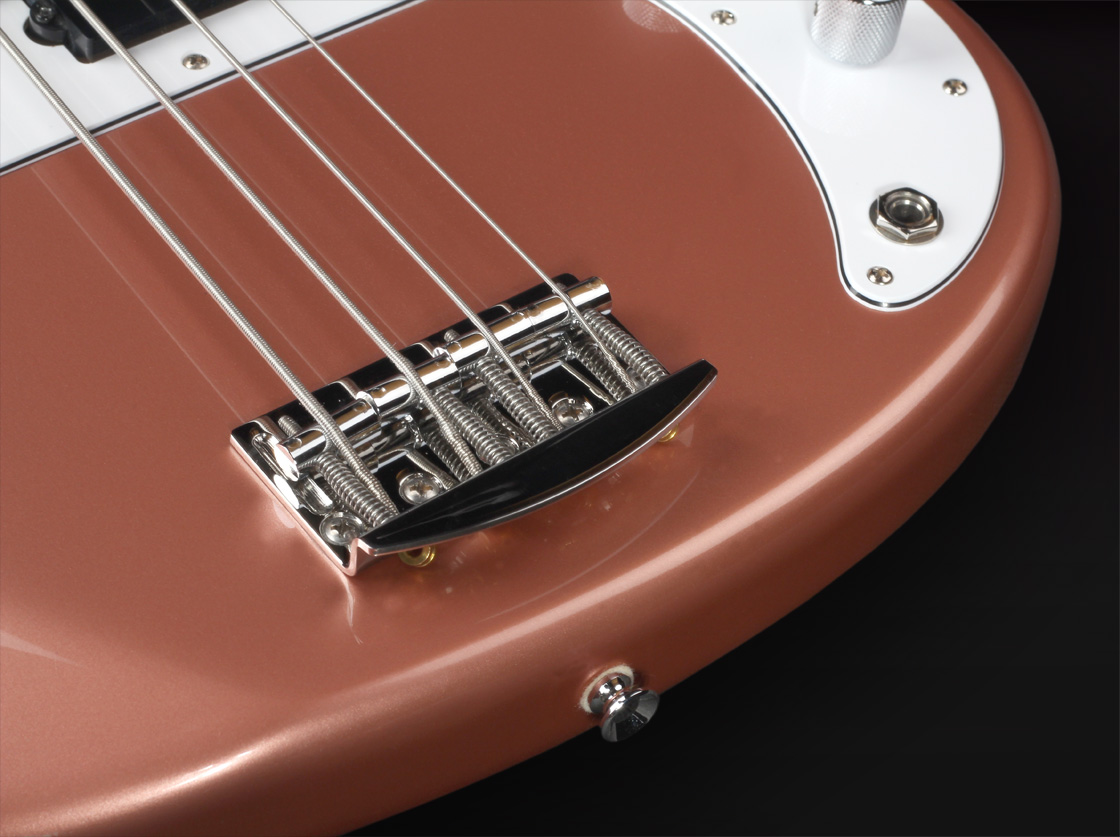 Tuners are usually made from light alloys (for their light weight) or from steel.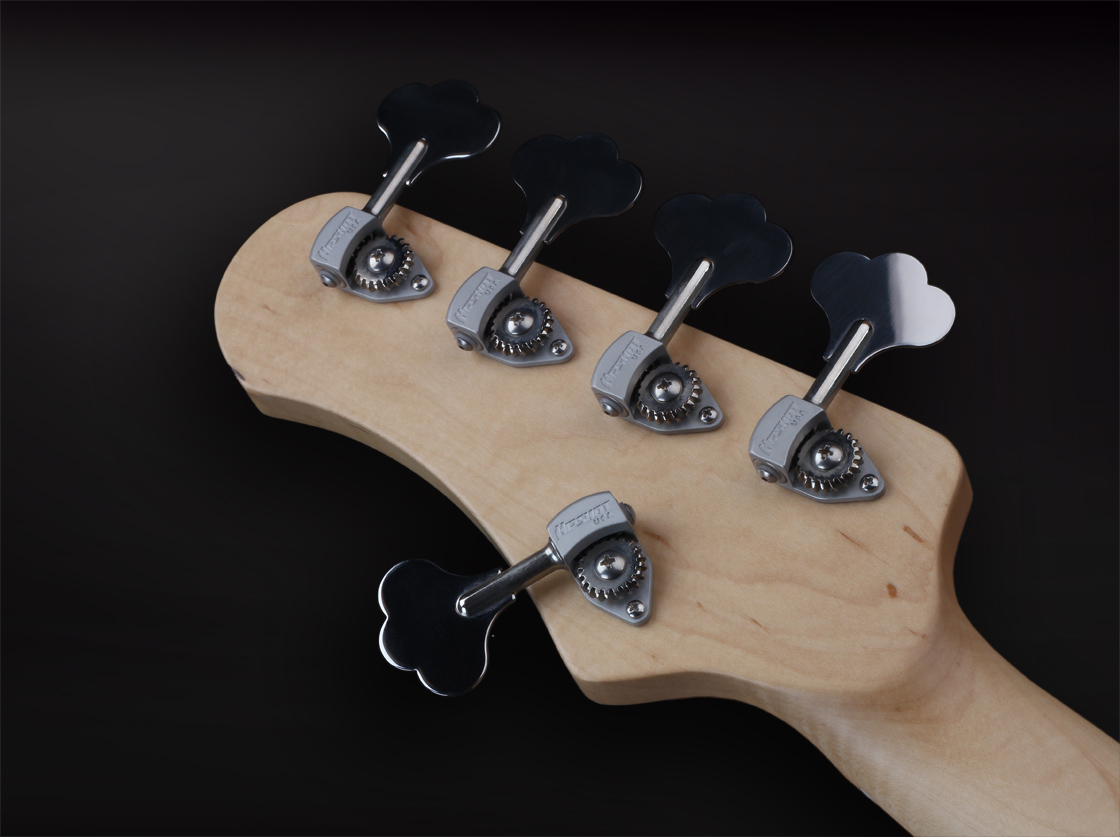 I can provide special equipment by adding a Kahler tremolo system, Hipshot or a bridge with built-in Piezo pickup.