Back
Inlays and decorative details
Some customers like to have a special symbol or a part that completes the appearance of their bass. It could be their signature of some sort of sign or graphic depiction of their favorite picture or symbol. I can build these custom-made graphic elements into the fretboards or the headstock of the instrument.
Symbols can be placed under the frets and over the whole fretboard, or simply between the frets.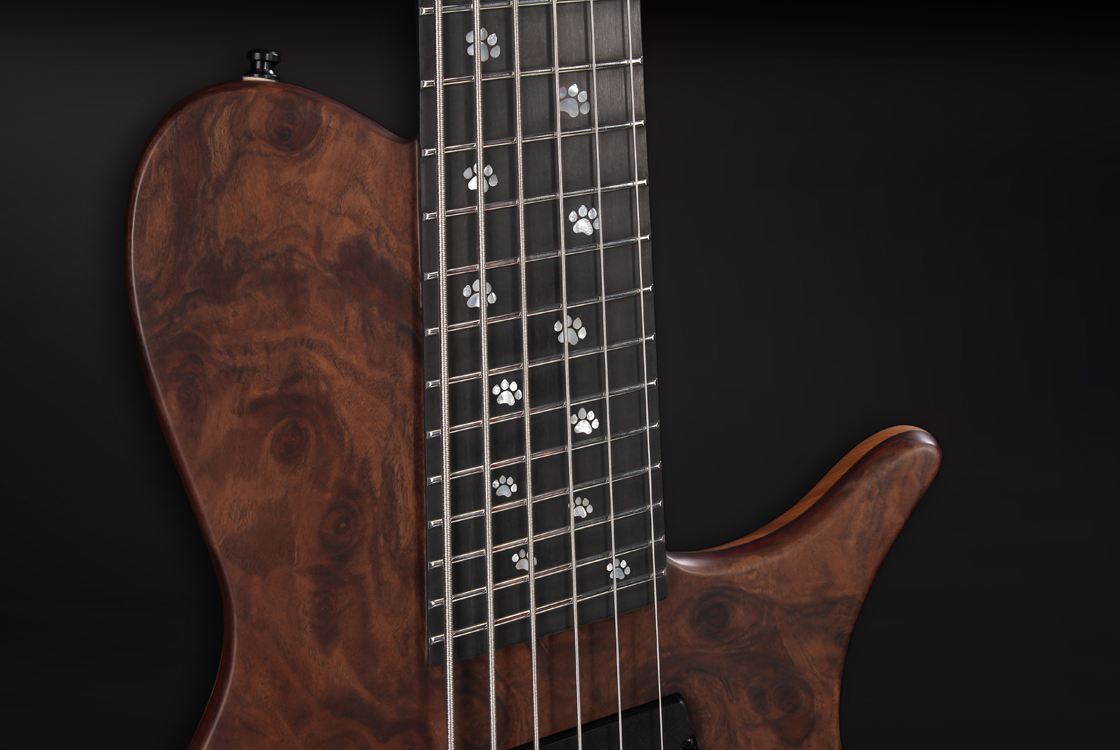 As a standard, the AV Basses instruments have the "Signature" and the logo of the AV Basses which is placed on the headstock between headstock tuners and positional dots at the side of the fretboard. The material could be mother-of-pearl, abalone or colored plastic.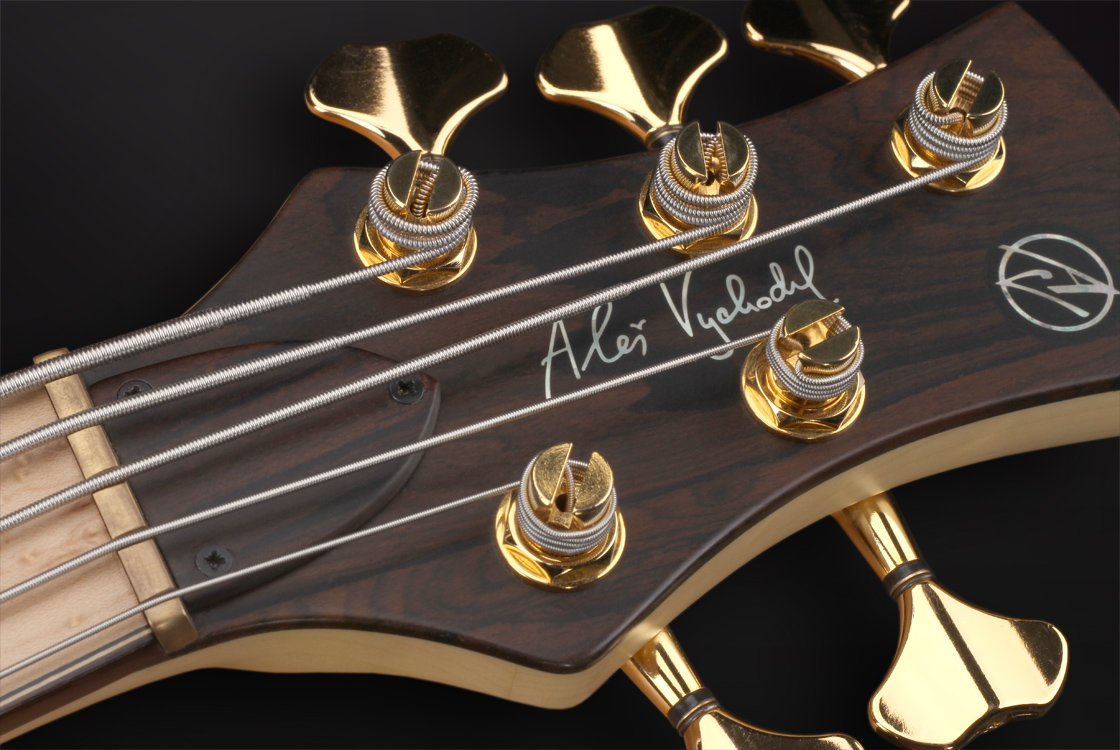 Classic example of traditional basses decoration are Pearl blocks on the fretboard between frets.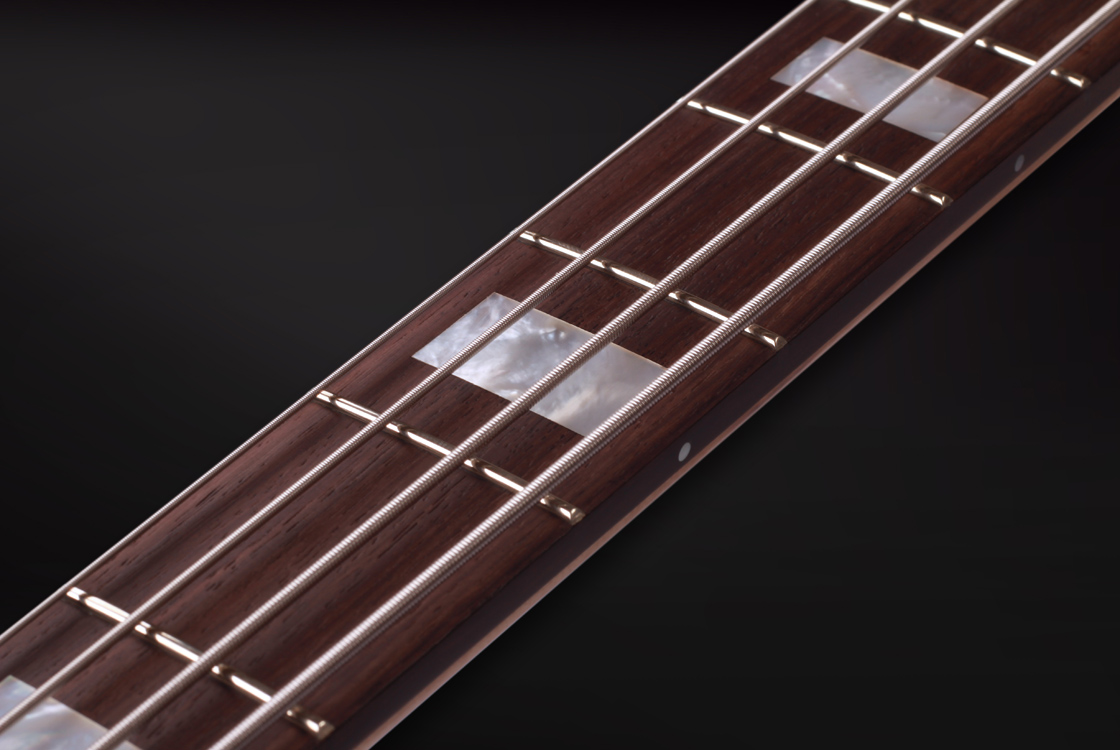 Another option for decorating your instrument is choosing a lined fretboard (on fretless basses)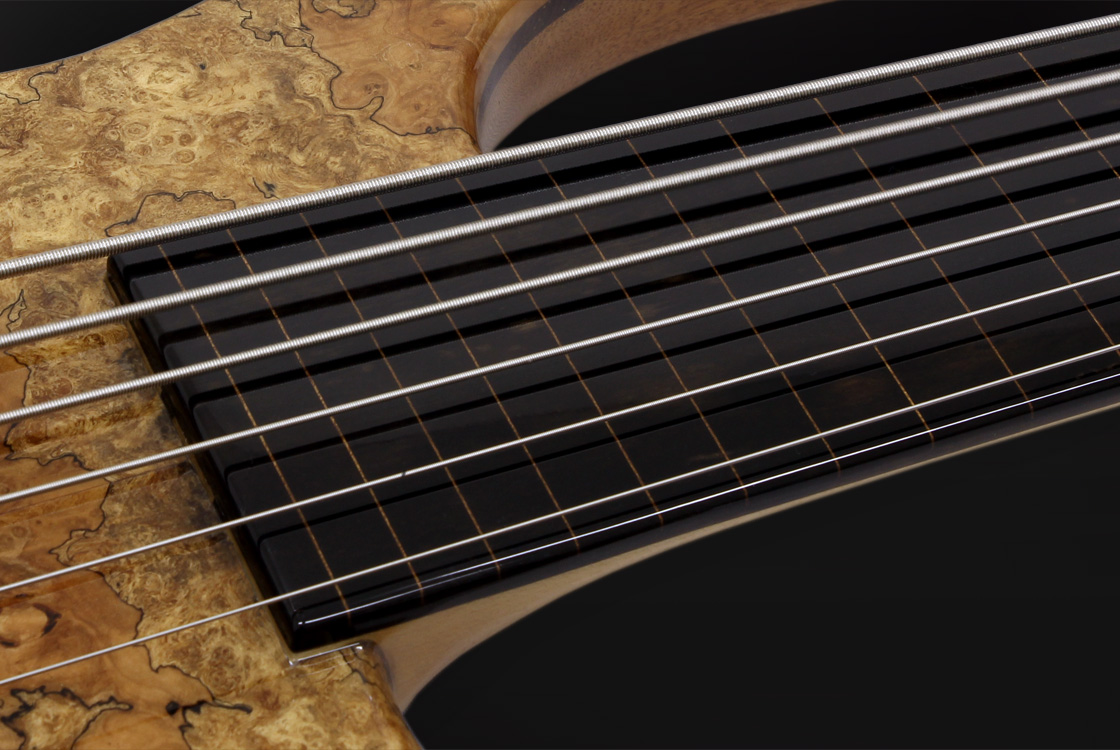 or fretboard binding made of contrast wood on the AV1 and AVS models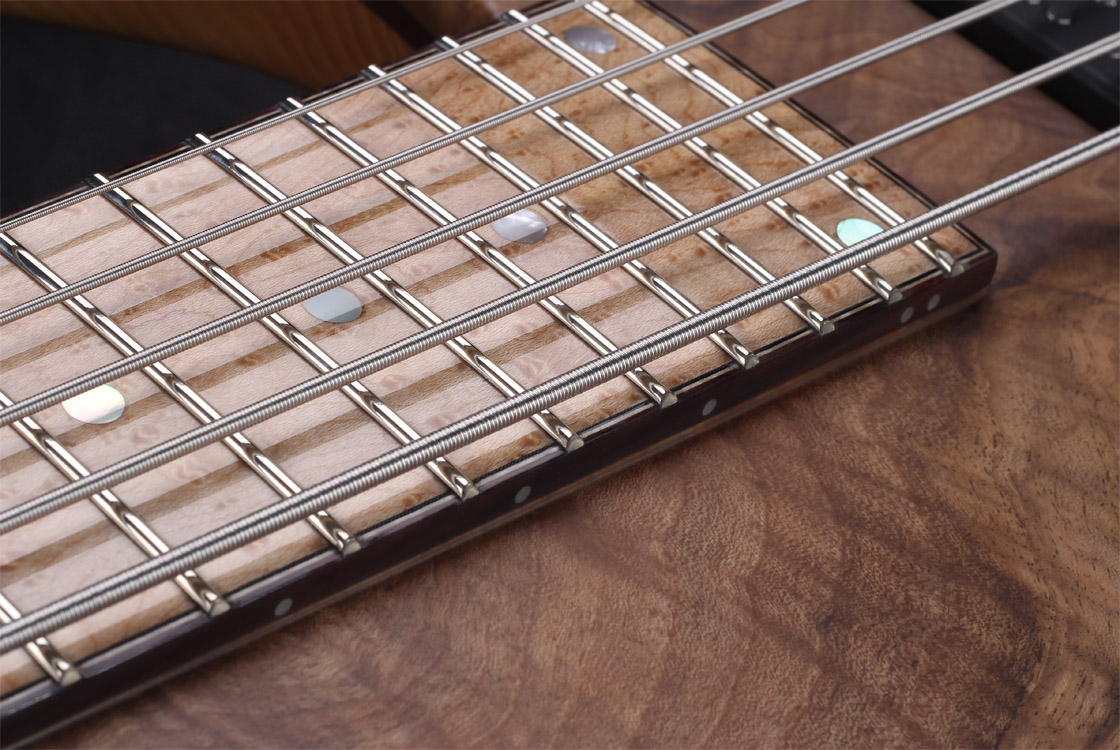 or made of créme plastic on the AVJ and AVP models.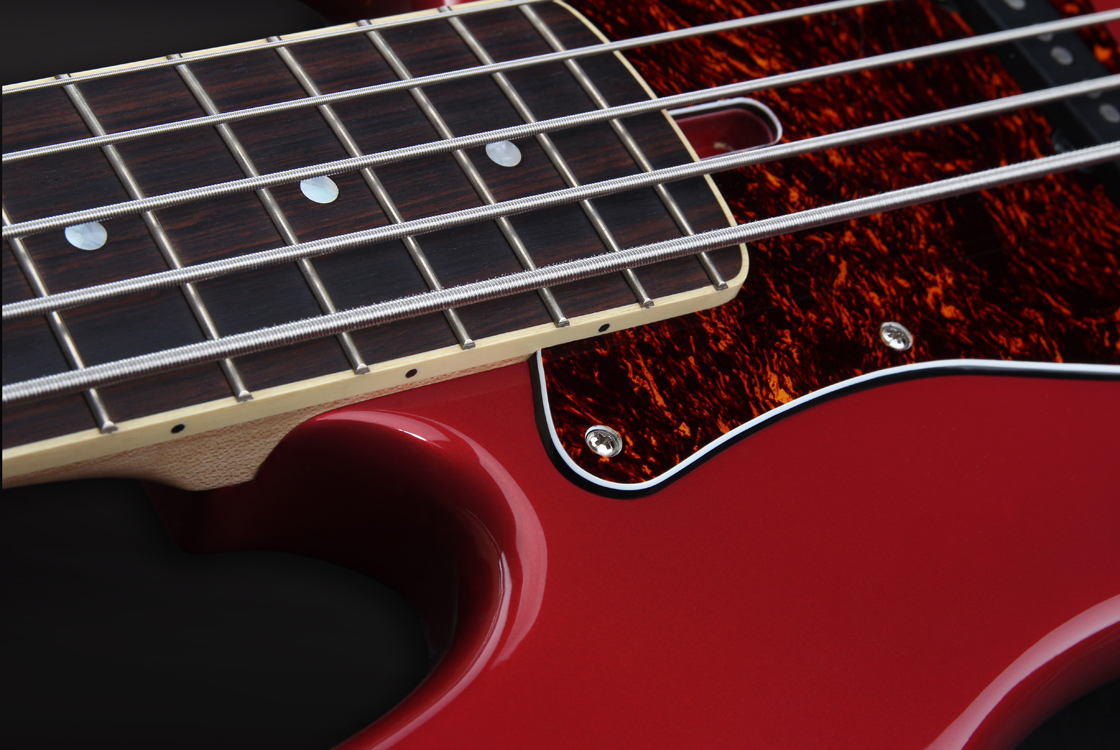 For higher comfort during playing, I can add a Thumb Rest bar or a Ramp, that is a piece of wood between the pickups of the instrument that makes it possible for you to rest your right hand on it.